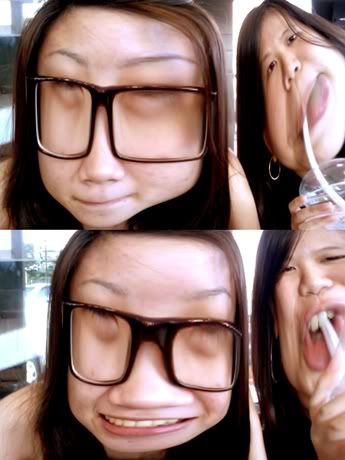 1. Last sem passed by pretty quick, :/ Maybe it was because our assignments were already given out during the first and second week already. Or maybe because we were either having too much fun/stress/drama/talking sessions/stuff. Whatever it is, next thing we all knew- ONE MONTH AWAY FROM 2011. Now it's just two weeks. I'm quite excited :D
2. Moral paper was a fracking pain in the backside, seriously. All of us (and by all, I really mean Daph and me) concentrated on normative statements and theories and whatnot. After all, it is MORAL kan. But in the end, the paper--including the short and long essays--was mostly about ISLAM, HINDUISM and BUDDHISM. We were like, stun....
.....WPROAJGKAOIHTKALHJTALB, Y U DO DIZ?!?!?!!
They secretly hate us, really. The Christian question didn't even make any sense. We do not have three kinds of souls, tqvm.
3. To be honest, I don't really feel like I'm in the Christmassy mood. Just five days away too! I need to get a Christmas tree. Or plant. D:
4. I want the Amazon Kindle for Christmas present, mummy daddy. *cough*
5. I can't wait for next weeeeeeek!!!